Department Overview
Lake Asphalt of Trinidad and Tobago (1978) Limited (Lake Asphalt) has an overall workforce of approximately two hundred and twenty-five (225) employees consisting of Hourly/Weekly, Junior Staff and Senior Staff Employees. Lake Asphalt comprises of the following departments which all contribute to the overall operations of the Company.
HUMAN RESOURCES DEPARTMENT
The Human Resources Department consists of the Administration, Labour and Medical. 
In addition to its specific responsibilities such as recruitment and employment, developing job classifications and policies and procedures, promoting positive employee relations, and maintaining a centralized employees personal records system, the Human Resources Department works to maintain an environment which encourages all employees to achieve their personal and professional goals, aspirations and highest potential through relevant company sponsored training.
Human Resources
T: 868.648.7572 / 8521 (Ext. 2281)
F: 868.648.7433


FINANCE DEPARTMENT
The Finance Department operates under the direction of the Manager Finance, Ms. Ayana Bertrand. With an average staff of twenty (20) employees, this department is mainly responsible for payroll and accounting and all other financial services of the Company.
Finance Department
Manager: Ms Ayana Bertrand
T: 868.648.7572 868.648.7572 / 8521 (Ext. 2220)
F: 868.648.9000
E: abertrand@trinidadlakeasphalt.com
MARKETING AND BUSINESS DEVELOPMENT DEPARTMENT
The Marketing and Business Department is structured under two (2) business units namely:
(i) Caribbean Asphalt Products (CAPS) Business Unit - responsible for marketing and sales of all Lake Asphalt's products in the local and regional markets and
(ii) International Business Unit (IBU), responsible for the development of international business through joint ventures, alliances and the administration of our distributorship network.
The coordinators of both Business Units: CAPS, Mrs. Shivaun Alexander-Powder and IBU, Mr. Nigel Minors.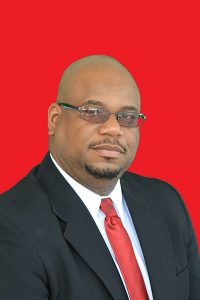 Marketing and Business Development
Manager: Mr Nigel Minors
T: 868.648.7572 / 8521 (Ext. 2370)
F: 868.648.7433
E: nminors@trinidadlakeasphalt.com
RESEARCH AND TECHNICAL SERVICES UNIT
The Research and Technical Services (RTS) Unit under the leadership of Mr. Shiva Ramlal, provides the technical support to the Organization. It is responsible for the technical aspects of the operation and provides services from Quality Control, solutions to challenges in the field and technical support for distributors and clients in all areas where Trinidad Lake Asphalt (TLA) is used.
Research and Development is a most crucial part of the RTS Unit and projects are conceptualized with a view to providing solutions and enhancing the use of TLA and finding new uses.
Research projects are also initiated with a view to expanding the product base and business streams for the company.
CORPORATE COMMUNICATIONS UNIT
Corporate Communications is under the leadership of the Corporate Communications Coordinator, Mrs. Marsha Marchan.
The department is responsible for the management and coordination of all company communications, external affairs, branding and, corporate social responsibility. All activities of the department are geared towards engendering coherence, credibility and strong ethics within Lake Asphalt.
PROCUREMENT AND LOGISTICS DEPARTMENT
Ms Ayana Thompson is the Manager, Procurement and Logistics. The department is responsible for executing safe, effective and efficient procurement activities for Lake Asphalt with integrity and transparency. The department aims to effect all procurement activities in accordance with the principles of good governance and, with a view to achieve local industry development, while garnering value for money for Lake Asphalt. The Procurement and Logistics Department's tender process and operations are aligned with the legal and regulatory requirements governing public procurement and, specifically, The Public Procurement and Disposal of Public Property Act, 2015 (as amended).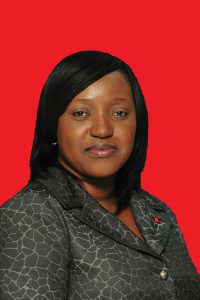 Procurement and Logistics 
Manager: Ms Ayana Thompson
T: 868.648.7572 / 8521 
F: 868.648.7433
E: athompson@trinidadlakeasphalt.com
ENGINEERING AND FACILITIES DEPARTMENT
The Engineering and Facilities Department supports the manufacturing arm of the organization. This department provides the technical service in respect of installation and maintenance of process equipment, ensures there is adequate and reliable supply of utilities (steam, air, water and electricity), provides a comfortable working environment for all employees and interfaces with transport within the Company for effective and efficient service for and on behalf of Lake Asphalt.
PRODUCTION DEPARTMENT
Our Production operates under the leadership of our Production Superintendent (Ag.), Mr. Trevor Aberdeen. The role of the Production Department is to maintain the high production levels and quality of Lake Asphalt's core product, Trinidad Lake Asphalt (TLA) delivered to local and international markets at a cost effective price in adherence to Health, Safety and Environmental procedures and standards.
Production Department
Production Superintendent (Ag): Mr Trevor Aberdeen
T: 868.648.7572/8521 (Ext. 4340)
F: 868.648.7433
E: taberdeen@trinidadlakeasphalt.com
LEGAL DEPARTMENT
The Legal Department is responsible for providing administrative support to the Board of Directors to (i) ensure all statutory, compliance and corporate governance requirements are fulfilled and (ii) to provide legal services to the company and liaise with external attorney whenever additional legal support is required.
Other key responsibilities of the Department include:
• Maintaining statutory and other records including, but not limited to Minutes of Directors' and Shareholders' Meetings; Register of Shareholders; and Register of Charges;
• Convening meetings under the provisions of the Companies Act requested by Directors, Shareholders and key stakeholders e.g. Directors' Meeting, Annual Meetings, Extra-Ordinary Meetings and Special Meetings;
• Assisting in the reviewing and preparation of all contracts, legal and quasi-legal documents on behalf of the Company.
Instructing on litigation matters in which the Company may be involved
T: 868.648.7572 868.648.7572 / 8521 F: 868.648.9000 E: sscope@trinidadlakeasphalt.com .
HEALTH, SAFETY AND THE ENVIRONMENT (HSE) DEPARTMENT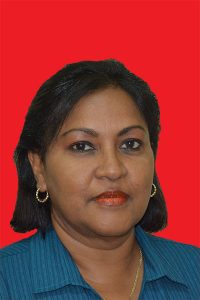 The HSE Department is managed by the Manager, Health, Safety and the Environment, Ms Ava Rajkumar. The Department is responsible for ensuring that the management team, employees at all levels within the organization (permanent and casual), contractors, customers, suppliers, visitors and all those who may be affected by our operations/activities are aware of, understand and comply with the specified duties and responsibilities relating to HSE, in keeping with legislative requirements and industry best practice.
To achieve this overall objective, the Chief Executive Officer (CEO) has demonstrated the commitment to provide the required resources (financial and physical) and ensure accountability for the company's HSE Performance (through a HSE Policy).
An HSE Committee has been established in accordance with the Occupational Safety and Health Act, 2004 (as amended) to keep under review the measures taken to ensure the safety, health and welfare of all employees at work (not limited to).
HEALTH, SAFETY AND THE ENVIRONMENT (HSE) DEPARTMENT
Manager: Ms Ava Rajkumar
T. 868.648.7572/8521 (Ext. 2260)
F: 868.648.7433
E: arajkumar@trinidadlakeasphalt.com
INTERNAL AUDIT DEPARTMENT
The Internal Audit Department was officially established by the Board of Directors on February 15th 2008 and reports functionally to the Audit Committee of the Board of Directors and administratively to the Chief Executive Officer. The department currently consists of two (2) personnel – an Internal Auditor and an Internal Audit Assistant.
The Department assists the Management of Lake Asphalt to meet its responsibilities effectively by evaluating financial, managerial and operating information; making recommendations for the improvement of systems and procedures; and providing other information aimed at promoting effective control by reducing risk at reasonable cost.
In meeting its responsibilities, some of the major functions the Internal Audit Department performs are as follows:
• Designs, implements and obtains approval from the Board of Directors for audit plans that reflect both risk and cost-effectiveness.
• Reviews or investigates urgent events at Board of Directors, Audit Committee Management requests or own initiatives.
• Suggests new or amended policy and procedures where applicable. Internal Audit also promotes a few high risk – high impact policies and procedures such as but not limited to; Conflict of Interest, Fraud and Code of Ethics.
• Furnishes Management and the Audit Committee with audit reports that identify control problems, and makes practical, cost-effective recommendations with a view to improvement.
• Liaisons with external and GORTT assigned auditors as necessary.
• Ensures the effectiveness and quality of the internal audit function.